Bitcoin.Tax Offers 15% Discount In Final Week Of Tax Deadline
Evidence shows large numbers of users filing in last few weeks
April 8, 2019 (Seattle, WA)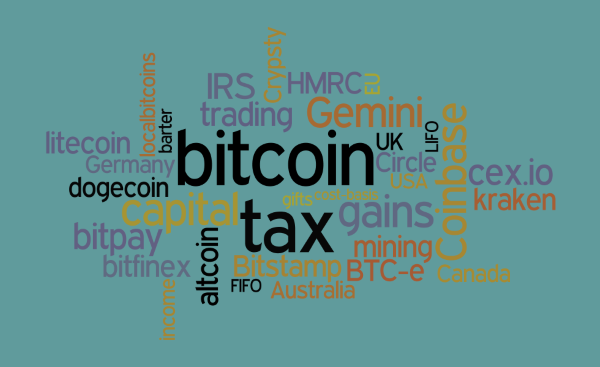 CoinsTax, LLC, the owner of Bitcoin.Tax have released a 15% discount code to encourage users to complete their cryptocurrencies taxes. Users can enter the code LASTWEEK during the checkout process, which will be available until April 15th. A 20% discount code was available to users over the penultimate weekend.
The number of users that include cryptocurrency activity when filing their taxes is growing, but many users are still either not aware or reluctant to report gains made from cryptocurrency trading.
Colin Mackie, CEO of CoinsTax, said "I think this is really just a problem of education, that any gains from trading in crypto is no different than gains from stocks and shares. But there are also the benefits of reduced long-term tax rates as well as claiming losses to reduce tax burdens."
BitcoinTaxes significantly reduces the work needed to calculate crypto taxes, especially when users deal with multiple exchanges, such as Coinbase, Gemini, and Binance. The service provides the ability to import trading data directly from major exchanges into the user's account. Capitals gains and income reports are calculated and available to download for use with tax software or sending to an accountant.
A free, limited version of BitcoinTaxes is available and paid versions of BitcoinTaxes start at $29.95 per tax year for 1,000 and increase up to 1M transactions. Users can use the Bitcoin.Tax Signup Page. Getting started with BitcoinTaxes is easy for even non-technical users and new customers can follow the 7 Easy Steps Guide to use their account.
About CoinsTax, LLC – Launched in 2014, BitcoinTaxes was the original do-it-yourself tax calculation software for cryptocurrency traders. The system is proved as Software-as-a-Service (SaaS) and is a leader in the rapidly growing cryptocurrency tools segment of Fintech.
For more information about the company, please go to the CoinsTax website at https://coins.tax.