BitcoinTaxes Provides Imports for TurboTax Online
Bitcoin.Tax partners with Intuit TurboTax Online for users to add cryptocurrencies data
February 4, 2019 (Seattle, WA)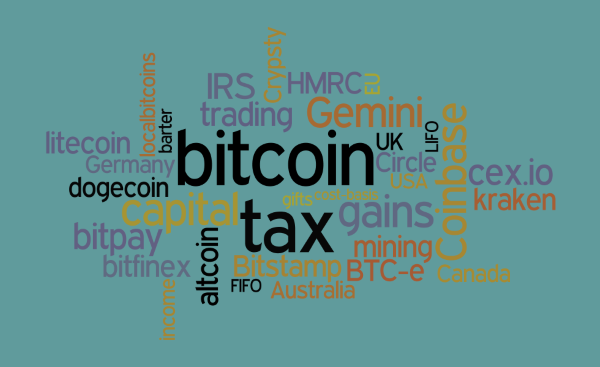 CoinsTax, LLC, the owner of BitcoinTaxes have partnered with TurboTax Online® from Intuit® to allow users to import their cryptocurrencies. BitcoinTaxes now has a report that enables users to import their cryptocurrency capital gains directly into TurboTax Online. The combination of BitcoinTaxes and TurboTax Online will save even a casual trader a substantial amount of time in preparing their taxes.
Colin Mackie, CEO of CoinsTax, said "We are happy to partner with TurboTax Online to make filing crypto taxes much easier. Until now, tax preparation software has provided limited cryptocurrency support. The new Cryptocurrency section in TurboTax Online with its import from Bitcoin.Tax will save everyone a lot of time."
BitcoinTaxes significantly reduces the work involved for traders to calculate their crypto taxes, especially when using multiple exchanges, such as Coinbase, Gemini, and Poloniex. The service provides the ability to import trading data directly from major exchanges into the user's account. Capitals gains and income reports are calculated and available to download for use with tax software or sending to an accountant.
BitcoinTaxes has provided more information and instructions on how to import using TurboTax Online, which can be found on their website at:
https://bitcoin.tax/blog/TurboTax-online-bitcoin-tax-crypto-import-8949
Bitcoin.Tax also offers users up to $15 off when purchasing TurboTax or TurboTax Online.
A free, limited version of BitcoinTaxes is available at https://bitcoin.tax/signup. Paid versions of BitcoinTaxes start at $29.95 per tax year for up to 1,000 transactions. Getting started with BitcoinTaxes is easy for even non- technical users and new customers can follow the 7 Easy Steps Guide to use their account.
About CoinsTax, LLC – Launched in 2014, BitcoinTaxes was the original do-it-yourself tax calculation software for the active cryptocurrency trader. The system is proved as Software-as-a-Service (SaaS) and is a leader in the rapidly growing cryptocurrency tools segment of Fintech.
For more information about the company, please go to the CoinsTax website at https://coins.tax.
---
All products, brand names, and company names are trademarks of their respective owners, used merely to identify their respective products, and are not meant to connote any sponsorship, endorsement or approval.
Visit http://turbotax.intuit.com/lp/yoy/guarantees.jsp for TurboTax product guarantees and other important information. Limited time offer for TurboTax 2018. Discount applies to TurboTax federal products only. Terms, conditions, features, availability, pricing, fees, service and support options subject to change without notice. Intuit, TurboTax and TurboTax Online, among others, are registered trademarks and/or service marks of Intuit Inc. in the United States and other countries.